YOUR PHOTOGRAPHIC VISION IS JUST A CLASSROOM AWAY
We offer Photography Classes and Workshops for photography enthusiasts:
Responding to an overwhelming desire for better photography, we have created several courses and workshops that guide and advance any photography enthusiast. Most people find it overwhelming to understand all the functions and feature of a new digital camera. We help you to get to know your camera and show you how to handle the images. We help you understand the intricacies of photography and introduce you to light and lighting.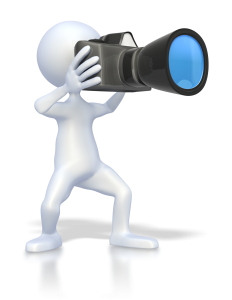 Does any of this ring true?
I just got my camera and don't know what to do.
I would like to do more than just be shooting in Program mode.
I have been

photographing

for a while and now I would like to connect the dots.
I am having a lot less fun than I was hoping for with my new digital camera.
I bought that really nice camera equipment, but the photos it takes are not as great as I hoped for.
I love taking pictures and sometimes i am a little overwhelmed with all the functions on my camera.
I know about shutter, aperture, ISO and all that stuff. Now I would like to learn what to do with it to take gorgeous photos.
When I read the instructions that came with my camera, I don't understand all of what they mean.
We provide hands-on workshops for photographers seeking to expand and enhance their portfolios with clean and edgy images.
---
Find the dates and times for scheduled classes & workshops here: Calendar of Classes, Workshops and Events
---
3 hour Basic Photography Class – $149 $59

On Sale: $59 Living Social Special
This is an interactive photography educational class featuring Ray's innovative style of using light, composition and artistic expression to create dynamic imagery. He will share his knowledge, experience and thoughts on how to use each aspect of photographic technique broken down easy to understand topics. Each topic is an educational opportunity in itself and in combination becomes a powerhouse opportunity to expand your knowledge and capabilities as a photographer.
Through both examples and live demonstration; Ray will walk you through not only the thought process behind the image but corrective actions to take when they don't turn out the way you want so you can correct your technique on the spot.
The class is intended for beginning and intermediate level photographers.
In this course you will learn how to get the most out of your camera. You will gain confidence and skills required to improve your photography. Ray will explain the seemingly complex aspects of photography; the basic principles of content, composition, perspective, light, color and creative intent into easy to understand useable terms that you will be able to reproduce.
Small class numbers ensure that you will get the most out of the course.
This is a fun-filled educational class experience where acquiring knowledge and expertise is the key to success. Expand your vision and capabilities and register today for this dynamic
classroom event. You will come away empowered to produce beyond your current capabilities.
This 3 hour class will help you gain a better understanding of the picture making process to create stronger compositions and develop better techniques. Whether you're using a point and shoot or 35mm digital SLR to get the most out of every image making situation you encounter. Ray will cover all the equipment basics, how to set exposure, and how to get great results with the simplest of equipment
This overview class will touch on the following as it pertains to the portrait photography and includes practical applications and a Q&A;
The Elements of Exposure: ISO,

Aperture

, Shutter Speed
Lighting Techniques [Simple and inexpensive ways to enhance and control

lighting

]
Continuous light sources
On

camera

flash

v off

camera

Composition & Artistic Expression
Perspective & Distortion Principles
Lens Selection and Why
Communication & Rapport [as it relates to producing results; yes, even in

family

pictures]
Expanding Your Technical Knowledge & Capabilities
Planning vs. Going with the Flow
Using Your Equipment
The Creative Thought Process
Be prepared to ask a lot of questions and soak up a lot of information. Everything in this class is about general photography and pretty much universal to all camera brands and models. Bring your camera and manual so we can work with your specific camera's menus and settings.
This is a great learning event for the new photographers. Even if you are not a beginner and want to sharpen your skill set, this is a great and fun workshop.
---
Find the dates and times for scheduled classes & workshops here: Calendar of Classes, Workshops and Events
---
Photographing Children: Cost: $69 Length: 2 hours
This class focuses on capturing children in all the situations you may find them in. Whether it be a birthday party, sporting event, or just around the house. We want to help you pick the proper settings on your camera in order to prevent your photos from coming out blurry or just a moment too late. In this class we will discuss your focusing options, your drive modes, and how to pick the proper location and poses for your photographs. There are a few simple steps you can take to improve your pictures immediately and we are here to inform you of them. Bring your camera with a fully charged battery and we'll get started on better photos of your children.
Suggested Prerequisite:  3 Hour Basic Photography Class
---
Find the dates and times for scheduled classes & workshops here: Calendar of Classes, Workshops and Events
---
Portfolio Review/Critique: Cost: $69 Length: 2 hours
Have you ever wanted a professional, unbiased critique of your photographs to improve the quality of your work? In this class you will learn how to evaluate and improve your photos regarding composition, lighting, exposure, etc., as your instructor offer his constructive opinion and critique of your images. Bring up to ten images as prints (8"x10" min. size) or high res Jpeg files on a thumb/flash drive and learn how they can be improved. Plus, you will learn as you see how others are critiqued. If you want to take your photography to the next level or possibly thinking of starting a photography business, this will be a very valuable class.
Class size limited to a maximum of 4 to ensure you receive personal attention and critique.
---
Find the dates and times for scheduled classes & workshops here: Calendar of Classes, Workshops and Events
---
Choosing the Right Photography Equipment – $49 Length: 90 minutes
For most hobbyist or beginners, the task of getting the right photography equipment can be a more daunting task there are literally hundreds of products to choose from and you don't have the idea where to start or which equipment you should buy to  enjoy more your hobby. It is without a doubt expensive and the investment cost cannot only be justified by the love or the passion you have for photography.
The first thing a beginner must know first is which camera to get. Not all cameras will perform well in all kinds of photography. You'll need to know and assess which kind of photography you will be pursuing. Is it portraits, landscape, aerial or close-up like the ones used for photographing products and objects for advertising and promotion? You'll need to be aware that you will need different lenses for different occasion and for different types of photography. With that in mind and if you are truly serious, you can at least buy an SLR type camera with detachable lens which will be your best bet as a beginner because this will allow you to buy different lenses for different occasion and scenarios.
In this 90 minute class we will cover what equipment is out there and what everything means to you:
What you can use the equipment for
Is that specific piece of equipment right for you
Answer any specific questions you may have
Key Terms/Features
The DSLR
The Sensor
Crop Factor v Full Frame Body?
What features to look for
Limitations
Should you buy an entry-level or prosumer DSLR camera?
Lenses
Flashes
Accessories
Camera bags
Tripods
Filters
Being able to produce great outputs is rewarding especially if you have really given it enough effort. Make sure you have the right gear.
---
Find the dates and times for scheduled classes & workshops here: Calendar of Classes, Workshops and Events
---
 Private lessons/Tutoring: $75/hr

We also offer private tutoring and lessons that can be scheduled to meet your needs. Students excel the fastest in a private teaching environment, because we can address any details that may hold you back from enjoying the next level of photography. If you need help in specific areas or if you are interested to find out more about a particular subject, the private lessons may be for you.
I enjoy sharing my knowledge in photography with whoever has the same passion. I currently give personal courses at different levels and categories, starting from basics and ending up with post processing at reasonable prices tailored to the your needs. Call today for a Free quote: (817) 479-9366 or email ray@creativeconceptdfw.com.